Christkindlmarket Des Moines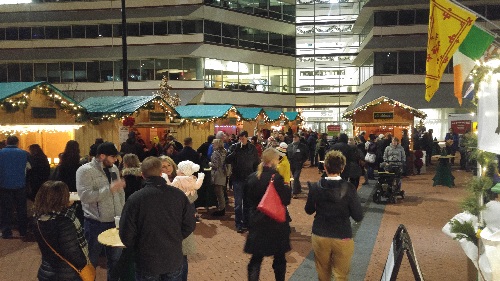 For 2020, the Des Moines European Heritage Association (DMEHA) has announced that it will change its annual in-person holiday experience to "CDM Curbside," presented by Christkindlmarket Des Moines.
This year's event will feature an online marketplace open Nov. 9 to 22, hosting several vendor stores featuring unique holiday wares and edibles. After purchasing, customers can choose various drive-thru pickup times from Dec. 3 to 6, the weekend the traditional in-person market would have taken place.
Members of your community have been working hard over the past few years to lay the groundwork for this cultural event. Various Des Moines-based cultural heritage festivals have experienced huge success in recent years and now we would like to extend the celebration to the ever-present European cultures that established communities in Iowa over 150 years ago.
Christkindlmarket Des Moines is a German-inspired Christmas market whose goal is to educate and entertain the community by exposing them to European-style foods, products and activities. We have regional vendors sell their hand-crafted wares and European foods from traditional wooden stalls, an entertainment area where polka bands, choirs, and bell ringers can perform, a kid's area where they can participate in various cultural activities and a beer tent offering European-style beverages.
Mission:  Educate, entertain and delight the Midwest by producing Iowa's premiere German-inspired Christmas market.