By
Suzanne Hull
Enjoy European Classics at Le Jardin on Thursday, March 22. Choose from several specialty dishes prepared by chef Tag Grandgeorge. Chef Tag will talk about his culinary experiences and how they influenced the food.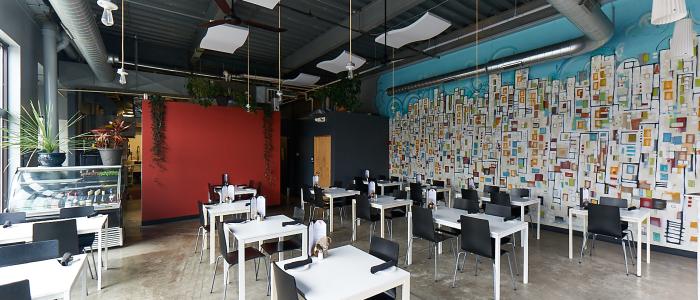 The cost is $35 per person. A portion of the proceeds will benefit the Des Moines European Heritage Association. Call Le Jardin at 515-255-5787 to reserve a table. Limited seating available, so call in your reservation as soon as possible. Bon appétit!
Seating Times: 5:30pm, 5:45pm and 6pm
Menu:
Soup or Salad du Jour
Mixed greens, cucumbers, pickled onions, black olives, feta cheese, mustard vinaigrette
Potato & Leek Soup: Cream, parsley, dill, Lardons, chili oil
Entrée's
Cabbage Roll: Beef and pork stuffed cabbage rolls, roasted mirepoix, garlicky sweet and sour tomato sauce
Sour Cream Potato Pierogi: Chicken, caramelized onions, broth, crème fraiche
Vinegar Chicken: Tarragon vinegar chicken thighs, buttermilk black pepper grits, bacon, raisins, onions, cherry tomatoes, spinach
Desserts
Homemade Apple Fritter Black walnut ice cream, caramel
Sachertorte & Schlag Viennesse chocolate torte, whipped cream, berry coulis
Please note: The $35 fee includes a three-course meal. Beverages will be available for purchase. Tax and a 20 percent service gratuity will be applied to the final bill.
Photography Sponsor: Gails Photography & Designs
---
Des Moines European Heritage Association connects Iowans with European traditions, language education and cultural experiences; and it provides resources and tools to other cultural heritage organizations.