By
Suzanne Hull
Tell us about your business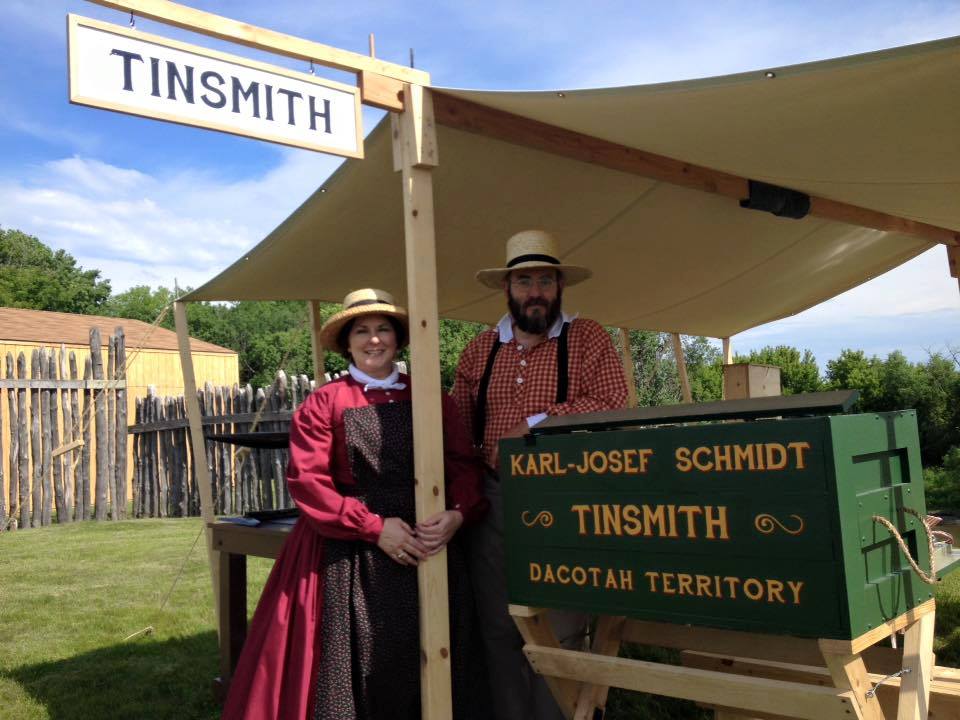 I trained as an historical tinsmith with Loren Miller at the Stuhr Museum of the Prairie Pioneer in Grand Island, Nebraska, and with master tinsmith William McMillen at Historic Eastfield Village in rural East Nassau, New York.
My tin shop, located in the basement of our 1901 historical home, is equipped with primarily 19th century tools and pre-1870 hand-powered tinner's machines that I've restored myself. I use primarily 19th century techniques and methods while making my tinware. My goal is to make authentic tinware reproductions whenever possible. The one exception is that I do not use any lead solder in my shop — all of the solder I use is pure tin.
When I'm not working in the tin shop, I participate in living history events in my region as a US Civil War-era tinsmith, educating the public through demonstrations and short talks about the work and craft of the 19th century American tinsmith.
I sell primarily to individuals, either online through Etsy or in person, but some of my work can be found in the gift shops of historical sites run by the State Historical Society of North Dakota and the South Dakota Art Museum.  I also do custom work for historical sites.  My most recent work was a set of period tin candle lanterns made for the Colvin Run Mill Historical Site in northern Virginia, which was built ca. 1811.
What inspired you to get involved as a vendor at Christkindlmarket Des Moines 2017?
In the 1970s, I lived in what was then West Germany as a boy and attended German public schools in Frankfurt am Main.  I went to many German Christkindlmarkets while I lived there, including some in other cities, like Heidelberg.  I found so much about them to be magical, so when I got the chance to be a vendor at the Christkindlmarket Des Moines, I jumped at the opportunity.
What products will you be selling at Christkindlmarket Des Moines 2017 and why did you choose them?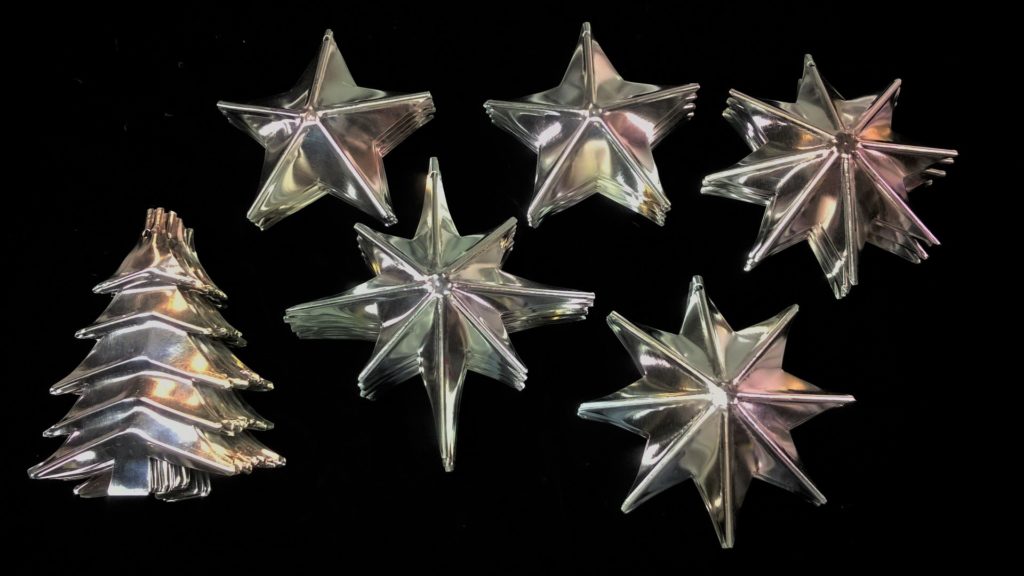 I make a wide range of handmade tin items for sale, including Christmas ornaments and tree tinsel, Christmas tree toppers, cookie cutters, biscuit cutters, candle holders, candle lanterns, candle sconces, and cups.  I chose to sell these items at the market because they are popular with my customers and make great Christmas gifts!
Anything else you'd like to share?
My family and I are excited to be a part of the Christkindlmarket Des Moines 2017.  We're always eager to meet new people and share our tinware with others.  It's an historical craft that fits in well with a traditional market like this.
Des Moines European Heritage Association connects Iowans with European traditions, language education and cultural experiences; and it provides resources and tools to other cultural heritage organizations.