By
Suzanne Hull
Tell us about your business

DamonLayne Woodworking is an Iowa business located in Earlham, Iowa. For the past 5 years, Damon has spent his free time working from a renovated Madison County, one-room school house to create uniquely designed cutting boards and butcher blocks that will be a focal point in your kitchen.
Working closely with customers, Damon has created unique Crimson & Gold and Black & Gold themed cutting boards. He has also created a Walnut end-grain butcher block that was made with lumber from his customer's family farm. All Damon's woodworking creations will easily become a stately addition to the homeowner's kitchen.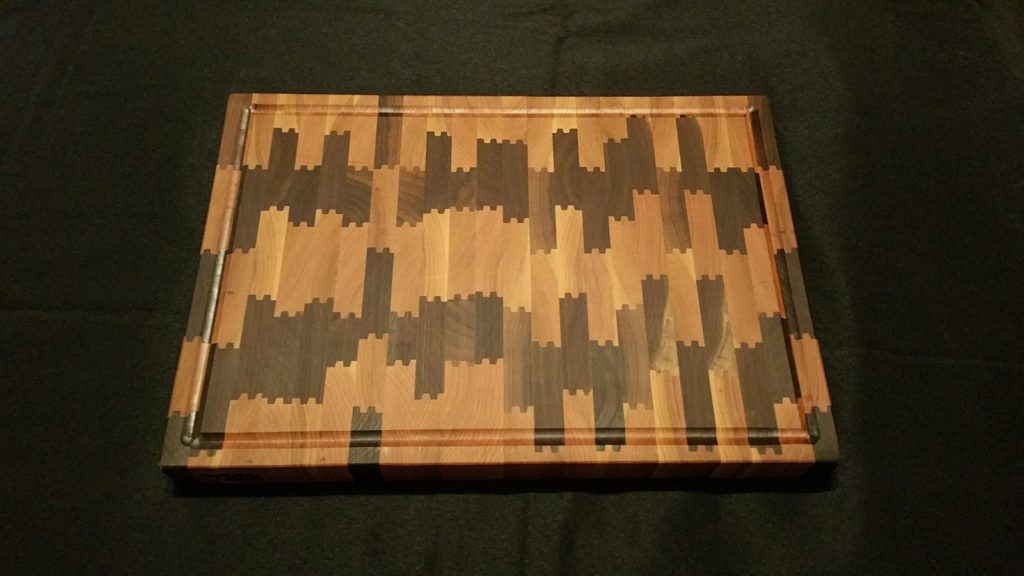 What inspired you to get involved as a vendor at Christkindlmarket Des Moines 2018?

The Christkindlmarket event provides a showcase for talented artisans who will display their works to tens of thousands of people. Damon is excited to be a vendor at the Des Moines 2018 event and have the opportunity to interact with customers who appreciated woodworking and quality, hand-made craftsmanship.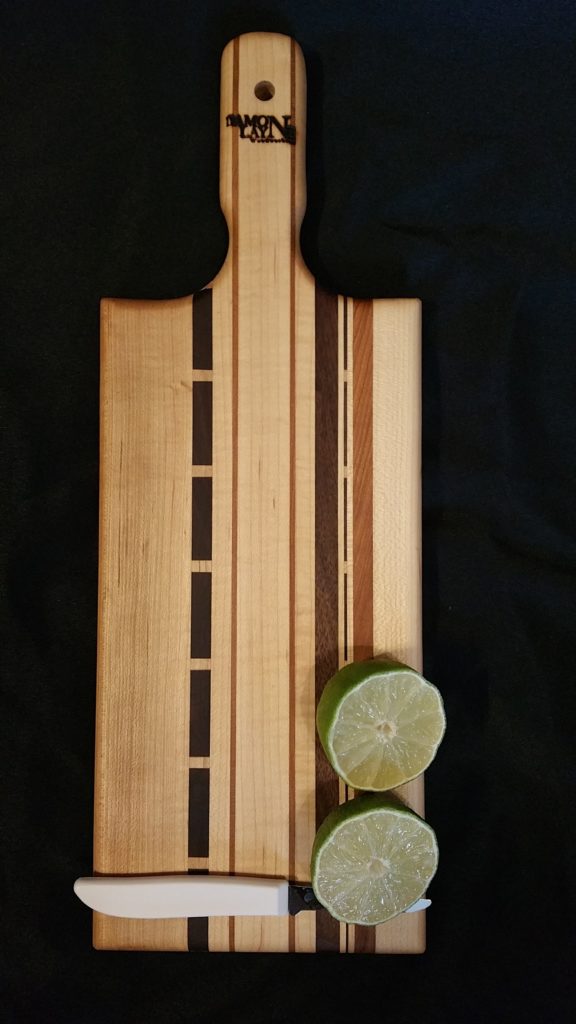 What products will you be selling at Christkindlmarket Des Moines 2018 and why did you choose them?

Damon will be selling cutting boards, butcher blocks, and cheese slicers. Damon's cutting boards are made with Walnut, Cherry, and Hard Maple lumber. Often, accent pieces of Red Heart, Yellow Heart, or Purple Heart wood are included and gives his woodworking a unique and creative splash of color.
Damon chose these products because they are fun, functional, and would look great in anyone's kitchen. These beautiful cutting boards make a great gift for the holiday season, a wedding, or a house warming gift.