By
Suzanne Hull
As you might have noticed from our posts lately, there is a lot to do this summer in Des Moines.
Check out the photos below from our booth at the Des Moines Arts Festival. The Prairie Meadows Community Outreach Program allows non-profit organizations to connect with the public. Both children and adults had a fun time making Lebkuchen Herzen and learning more about Des Moines European Heritage Association and Christkindlmarket Des Moines.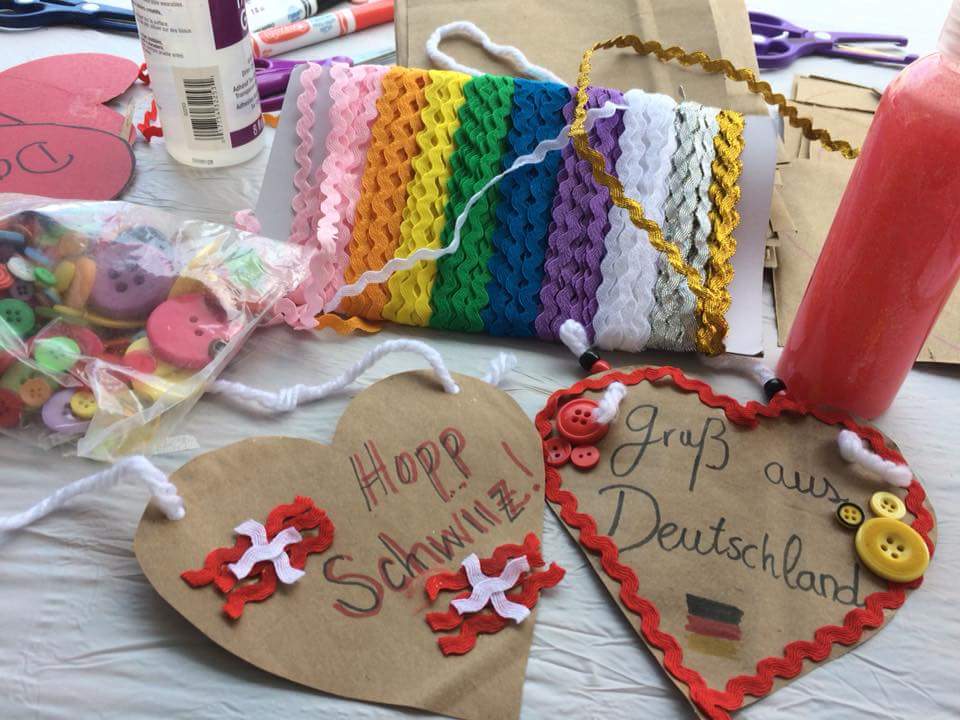 Des Moines European Heritage Association connects Iowans with European traditions, language education and cultural experiences; and it provides resources and tools to other cultural heritage organizations.