By
Suzanne Hull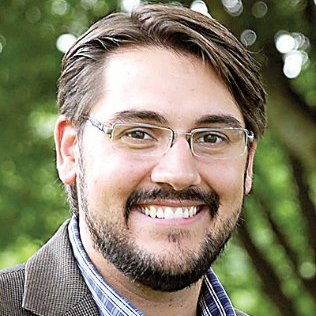 Tell us about yourself.
Mike grew up on the east side of Des Moines and attended East High School. Upon graduating, he went on to earn a Bachelor of Arts degree in journalism and mass communications, with a minor in music performance from the University of Iowa. Mike currently resides in Des Moines, and is the editor of  two weekly newspapers in the state: Jasper County Tribune and Prairie City News. Mike enjoys Star Wars lore, indie classical and jazz music, and listening to Iowa Public Radio.
Why are you involved with Christkindlmarket Des Moines?
Mike learned about Christkindlmarket Des Moines while taking in the sights and sounds of the Des Moines Arts Festival this summer. Mike is volunteering to help a worthwhile culturally-minded non-profit become established in the Greater Des Moines Area.
Why should others become involved?
Mike believes others should get involved because it is an opportunity to learn about ancestry and the
commonalities of European traditions.
Des Moines European Heritage Association connects Iowans with European traditions, language education and cultural experiences; and it provides resources and tools to other cultural heritage organizations.