By
Suzanne Hull
Tell us about your business
We are a small family owned and operated business based out of Ames, Iowa, that makes hand-twisted soft pretzels. We are not just pretzels though; our food truck provides a variety of foods that include local sausages, meats, breakfast sandwich, fried foods, and we even have vegan options!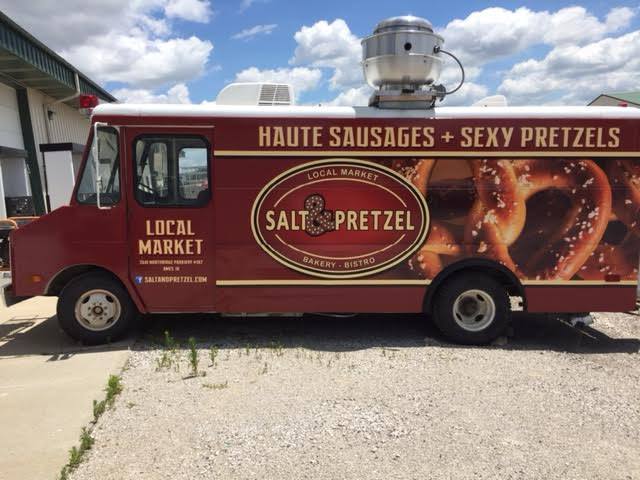 What inspired you to get involved as a vendor at Christkindlmarket Des Moines 2017?
This is our second year attending the market as a vendor. The first Christkindlmarket was a huge success and we believe this one will be even bigger! We came across this event last year and decided to reach out to see if we could provide some of our classic German foods and European style cuisine. The market hosts said yes, and the rest is history.
What products will you be selling at Christkindlmarket Des Moines 2017 and why did you choose them?
We will have both our classic American and German style pretzels, a wide variety of sausages, European breads, cookies, European sides, and some European desserts.
Anything else you'd like to share?
We look forward to seeing you at the market. This year will be a great one and we are happy we have the opportunity to be a vendor for another year!
Des Moines European Heritage Association connects Iowans with European traditions, language education and cultural experiences; and it provides resources and tools to other cultural heritage organizations.