By
Suzanne Hull
Mutter Chaos is the only flyball team based out of Des Moines and gives dogs an outlet for their abundant energy while having fun.
"We strive for each handler and dog to perform at the best of their ability. We do not limit membership to those dogs who have the greatest potential but prefer to provide an outlet to dogs of all breeds and skill levels. The goal is to build a stronger relationship between handler and dog," expressed Carol Freeman, Mutter Chaos member.
But, what is flyball?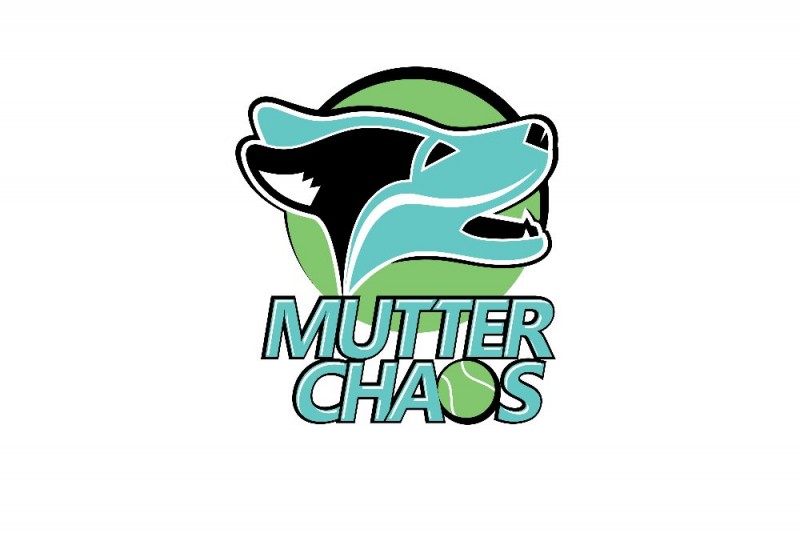 "It is essentially a relay race for dogs. The dogs run in teams of four. Each dog, in order, jumps over four low hurdles while running to the flyball box. When the dog reaches the end he or she jumps on the box, much in the way a swimmer turns against the wall during a swim meet. As the dog jumps on the box, a spring-loaded ball is released. The dog catches the ball and runs back over the four hurdles to their handler, passing the next dog on the team near the start/finish line on the way back." Explained Freeman
As a returning organization to the Silent Tree Auction, they have changed their theme slightly from last year, but kept it in the canine family.
"We love our dogs and we love playing flyball with our dogs. Thus, we could not resist creating a dog themed tree! Our tree includes many dog themed ornaments and decorations hand made by the human members of the Mutter Chaos team." Freeman jokes, "Our dogs tried to help but as you can tell from our name, that generated some interesting results!"
Mutter Chaos and 13 other trees will be available to bid on and take home December 1st-3rd at Christkindlemarket Des Moines' 2nd Annual Silent Tree Auction.
---
Des Moines European Heritage Association connects Iowans with European traditions, language education and cultural experiences; and it provides resources and tools to other cultural heritage organizations.