By
Suzanne Hull
We are excited to welcome back a three-year participant of the Silent Auction, Veterans in Agriculture (VIA). They have helped beautify Christkindlemarket Des Moines every year representing their organization with gorgeous trees. This years' theme is "Life on the Farm."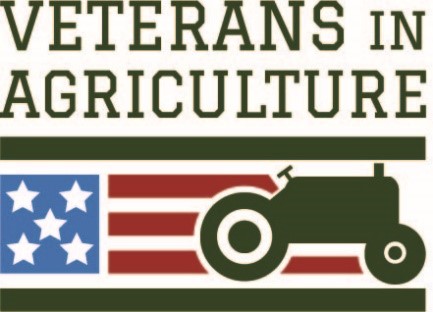 "The tree will have a slight rustic farm theme with tin farm animals and silver milk cans," explains VIA representative, Beth Graubau.
"It will also be decorated with red trucks, tractors, and red barns. A chain made out of blue jeans seams will be wrapped around the tree.  At its base will sit a small red Farm Fresh bushel basket and a sheep wearing a bandana.  The tree will be topped with a small rooster weather vane.  Red, silver, and a few blue ornaments will represent military service to our country."
Veterans In Agriculture are farmers, veterans, agri-business professional, educators, and other service providers dedicated to empowering veterans to thrive in Iowa agriculture. They provide three main programs/resources to help fulfil their mission statement: The Veterans in Agriculture Network, VIA Resource Guide, Rural America Hiring Heroes, and Find a Farmer Veteran.
For more information on Veterans In Agriculture, please visit their website.www.veteransinagriculture.org