By
Suzanne Hull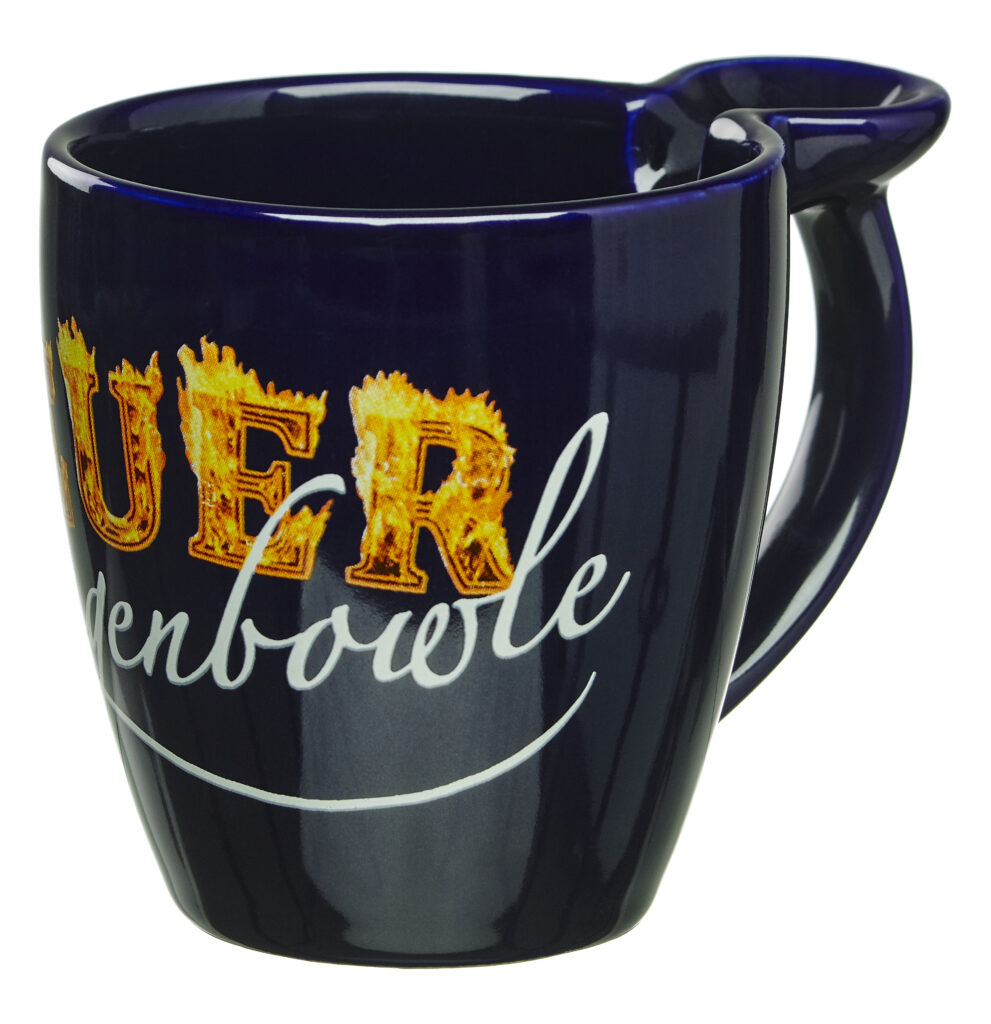 We enjoy bringing European culture to Christkindlmarket Des Moines! New this year, we're featuring a Feuerzangenbowle mug in An der Weihnachtsecke (Christkindlmarket Des Moines store) in the CDM Curbside online marketplace. The rum-soaked sugar cube sits over the handle. Once lit, the caramelized sugar flows straight into your Glühwein!
Feuerzangenbowle is a traditional German alcoholic drink in which a rum-soaked sugarloaf is set on fire and drips into mulled wine. It is often part of a Christmas or New Year's Eve tradition. The name translates literally as fire-tongs punch. Our Feuerzangenbowle mug allows for a single serving of this holiday tradition!

Feuerzangenbowle (click here for a recipe) is prepared in a bowl, similar to a fondue set, which usually is suspended over a small burner (rechaud). The bowl is filled with heated dry red wine spiced with cinnamon sticks, cloves, star anise and orange peel, similar to mulled wine. The Feuerzange was originally a pair of tongs, but nowadays it is common for a purpose-designed metal grate mounted on top of the bowl to hold the Zuckerhut (sugarloaf), a 250-gram (9 oz) lump of sugar. The sugar is soaked with rum and set alight, melting and caramelizing. More rum is poured with a ladle until all the sugar has melted and mixed with the wine. For some the ceremony is more important than the drink itself, celebrating the gathering of friends and conveying a notion of Gemütlichkeit.