By
Mackenzie Dierks
Creativity and exploration! It's what being a kid is all about. If you didn't make it to the Christkindlemarket Des Moines (CDM) KinderKorner last year, you might not have noticed the many free activities we provided to those willing to spare a few minutes. There was activity in particular that we offered all weekend to encourage kids and their families to experience the event.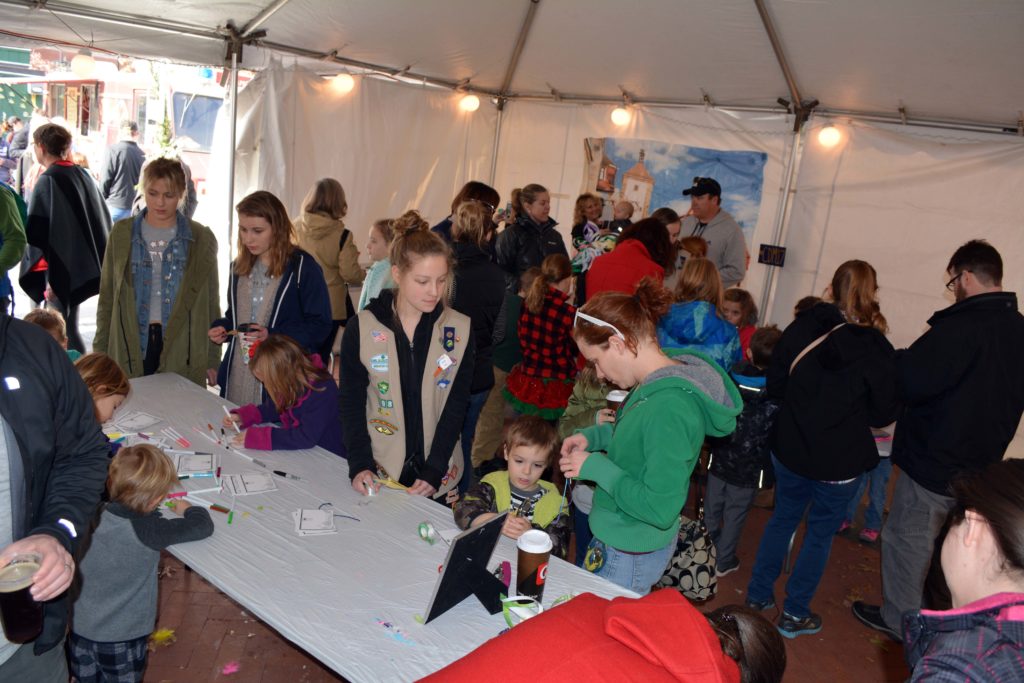 Anyone that stopped by the KinderKorner was offered a CDM Passport. Though nowhere near as official as one you would use for international travel, it served to document young visitors' progress in exploring the market.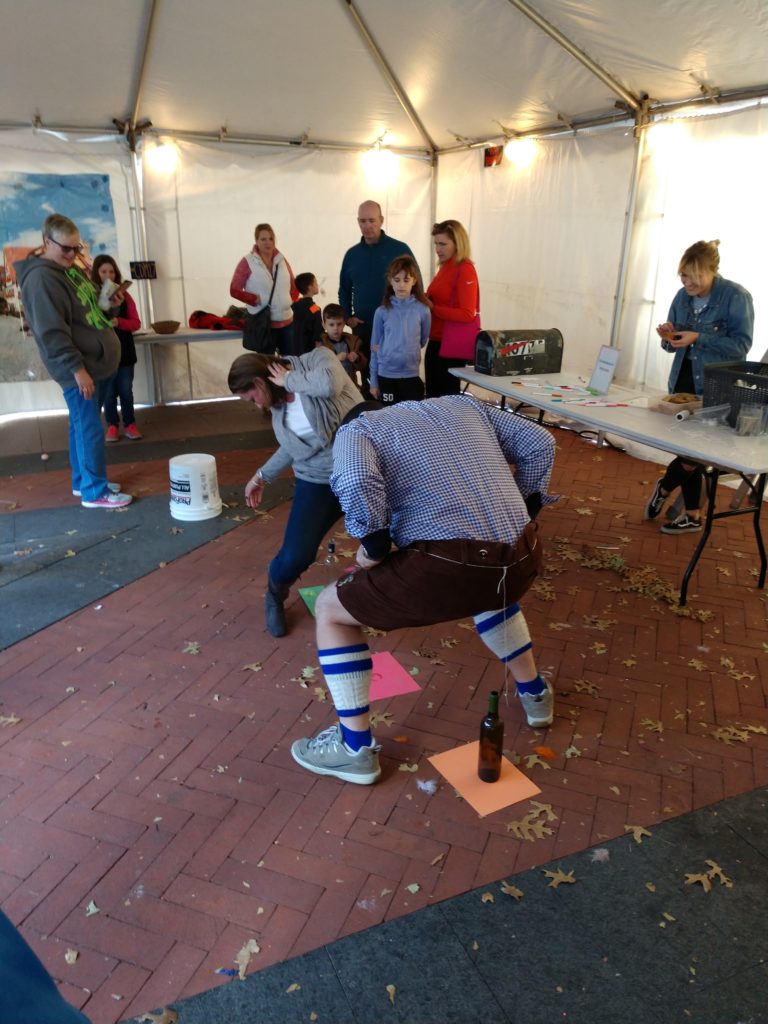 The passport outlined four tasks and upon completion of each, participants received a stamp. A completed passport earned them a prize from the Information Table. The first task was to add a link to our holiday paper chain, a tradition dating back to the 1900s. Next, our market explorers received a stamp for participating in a KinderKorner lead activity, like marking a felt ornament, coloring a picture or learning a seasonal song. The third task required venturing to the hand painted wooden Christkind and St. Nicholas photo cutout to have a picture taken with friends or family. The final stamp was awarded once our brave explorers gathered the courage to ask a question at the Information Table.
Over the course of the event we had over 200 children take part, resulting in lots of smiles, loads of crafts and some legitimately interesting questions asked at the Information Table. For example, can YOU say "Happy Holidays" in six languages?
If you are considering coming to Christkindlmarket Des Moines 2018, bring the kids! With all of our free performances and activities we are sure to keep you all entertained!
Des Moines European Heritage Association connects Iowans with European traditions, language education and cultural experiences; and it provides resources and tools to other cultural heritage organizations.