By
Suzanne Hull
Tell us about your business
Andy Klindt is an Iowa artisan who creates using wood and iron.
Andy uses native Iowa timbers for his wooden creations, utilizing anything from chainsaws to traditional hand tools. When blacksmithing, Andy uses time-honored methods to forge his metal art/pieces.
Fanciful , functional, or a fusion of each…watching Andy craft original pieces is sure to delight people of all ages!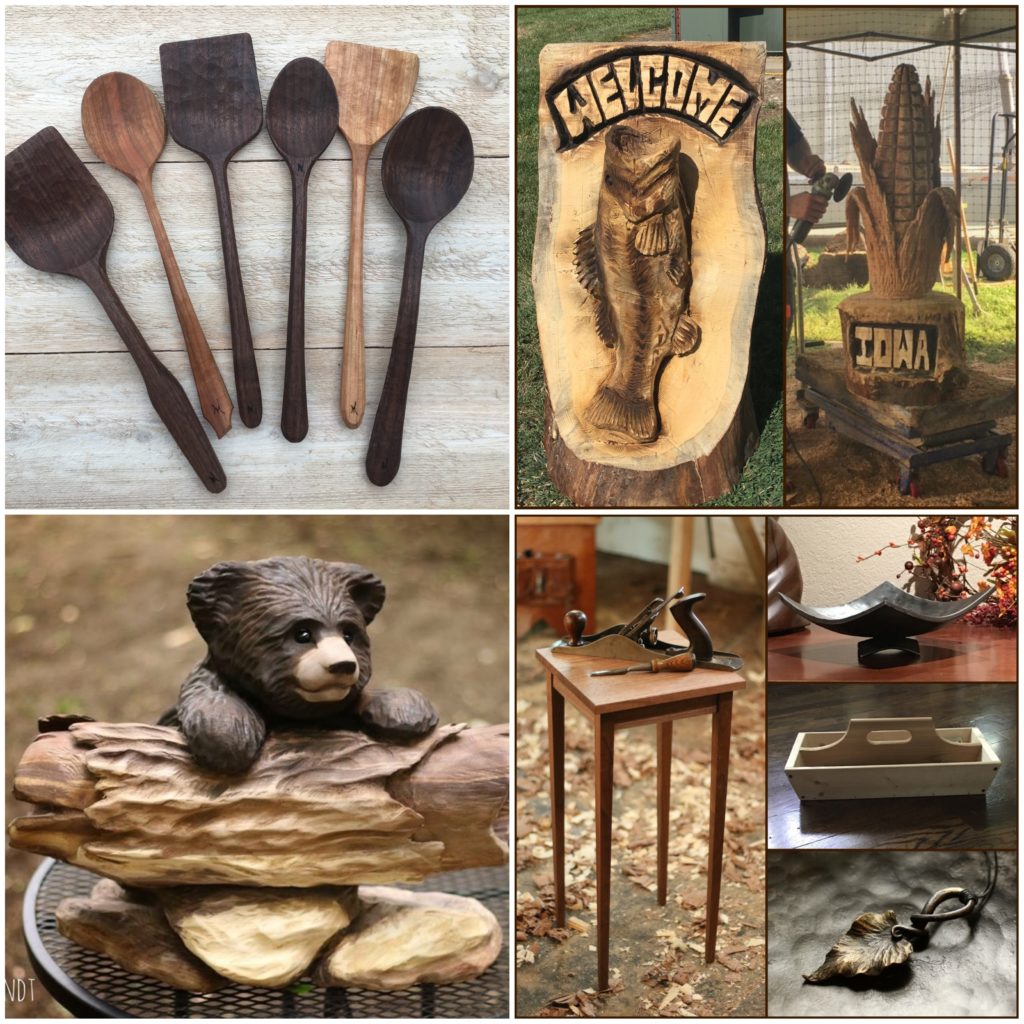 What inspired you to get involved as a vendor at Christkindlmarket Des Moines 2019?
Christkindlmarket Des Moines is an AMAZING event! You can't beat the festive holiday atmosphere and there is something for everyone…traditional Christmas market foods, live entertainment, wonderful shopping for unique gifts, and Glühwein! We love being a part of Christkindlmarket Des Moines!
What products will you be selling at Christkindlmarket Des Moines 2019 and why did you choose them?
This year we will have a variety of gifts to choose from! Of course there will be chainsaw carvings, but you're also likely to find things like handmade wooden spoons and cutting boards, tradition wooden boxes for whatever you can imagine, wooden Christmas ornaments, hand forged hooks, bottle openers, grill accessories, and decorations. You just never know what Andy might decide to make next!