By
Suzanne Hull
Tell us about your business:
DamonLayne Woodworking is an Iowa business located in Earlham. For the past 6 years, I have spent my free time working from a renovated Madison County, one-room school house to create beautifully designed items for your home. My woodworking products include cutting boards, cheese slicers, and amazing cribbage boards.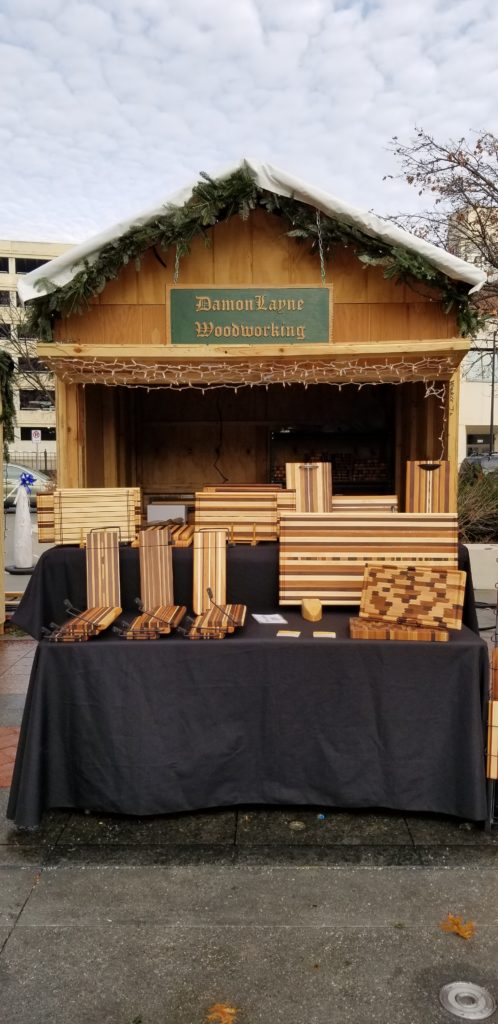 What inspired you to get involved as a vendor at Christkindlmarket Des Moines 2019?
I am excited to be a part of Christkindlmarket Des Moines 2019 because it displays the unique European holiday traditions. Talented artisans will be displaying their creations while families stroll along listening to music, sampling the food, and sipping warm mulled wine. This is an amazing event to have in Des Moines.
What products will you be selling at Christkindlmarket Des Moines 2019 and why did you choose them?
My products for this year's Christkindlmarket Des Moines include cribbage boards, cutting boards, and cheese slicers. These handmade items make wonderful gifts to include in your holiday baskets.
Anything else you'd like to share?
I am happy to be a part of this magnificent event again this year. The little vendor huts, the wonderful smell of food, and lively polka music are sure to make this event a holiday tradition for your family.