By
Suzanne Hull
Tell us about your group
The DSM Dueling Fiddles are comprised of two violinists, Hanna Wolle and Genevieve Salamone. We have been performing together for almost five years, but have both separately been playing the violin for over 20 years! Hanna started playing the violin when she was four, and Genevieve when she was ten. We decided to begin playing together after connecting and becoming friends through both playing in the Des Moines Symphony. The DSM Dueling Fiddles was a passion project that has turned into so much more! Genevieve takes the lead in writing our arrangements and producing our layered accompaniment, and Hanna handles the business side of the endeavor. Our most exciting recent performance was at Bacon Fest this past year, where we performed on an entertainment stage and then were the featured musicians in the night club, where we played with professional DJs. We are looking forward to bringing our music to the audiences at Christkindlmarket Des Moines this December!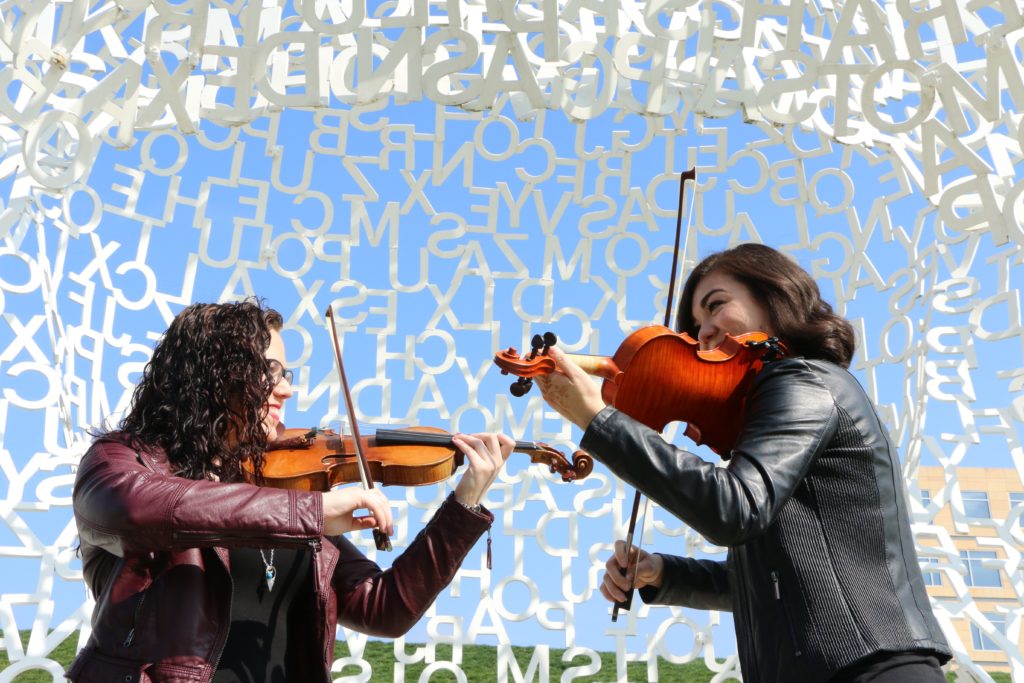 What are you most looking forward to at Christkindlmarket Des Moines?
We are most looking forward to engaging with the crowd and helping to create a festive atmosphere at the market through our music and performance! Christkindlmarket Des Moines is also a unique festival in Des Moines, and we are excited to explore the market and all the different things it offers in our spare time!
What's your favorite thing about performing at events like this?
Our favorite thing about performing at events like Christkindlmarket Des Moines is sharing our music. Our passion is creating and sharing our music, and it's the greatest feeling to walk away from a performance knowing the audiences enjoyed our music. We put so much time and effort into creating our music and perfecting our performances, and seeing just one excited face in the audience makes it worth it for us!
Anything else you'd like to share?
Thank you for the opportunity to play. We can't wait!