By
Suzanne Hull
We're excited to announce Iowa State Bank's support of Christkindlmarket Des Moines 2019.
Iowa State Bank is proud to have called Des Moines home for 75 years. Our mission is to serve customers, prosper, have fun and remain an independent bank. We are confident you will find that Iowa State Bank is able to provide the perfect mix of convenience banking and traditional services.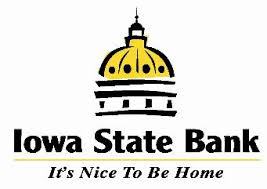 ---
Des Moines European Heritage Association connects Iowans with European traditions, language education and cultural experiences; and it provides resources and tools to other cultural heritage organizations.