By
Suzanne Hull
Centennial Warehousing Corporation has graciously agreed to continue to donate storage space for our wooden vendor stalls.
After working with a member of the Des Moines Woodworkers Association, we were able to rework the design so when torn down, each stall fits on a double-wide pallet which can be easily moved around the warehouse with the help of a forklift.
We have worked with Waukee High School and Johnston High School Industrial Arts Students to build our traditional wooden vendor stalls. This year we will work with Southeast Polk High School on future stalls.
As a non-profit, community partners are extremely important. Many thanks to Centennial Warehousing Corporation!
Centennial Warehousing is a full service logistics company. Services range from a full service warehouse, over the road trucking, regional distribution, and freight brokerage. We have our own fleet of semi-trucks and 53 ft. air ride trailers driven by our own professional drivers.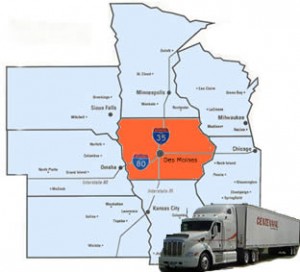 ---
Des Moines European Heritage Association connects Iowans with European traditions, language education and cultural experiences; and it provides resources and tools to other cultural heritage organizations.