By
Suzanne Hull
Des Moines European Heritage Association invites you to become a vendor at the 4th Annual Christkindlmarket Des Moines taking place December 6 – 8, 2019 at Principal Park.
In its first three years, this cultural experience has attracted over 95,000 visitors.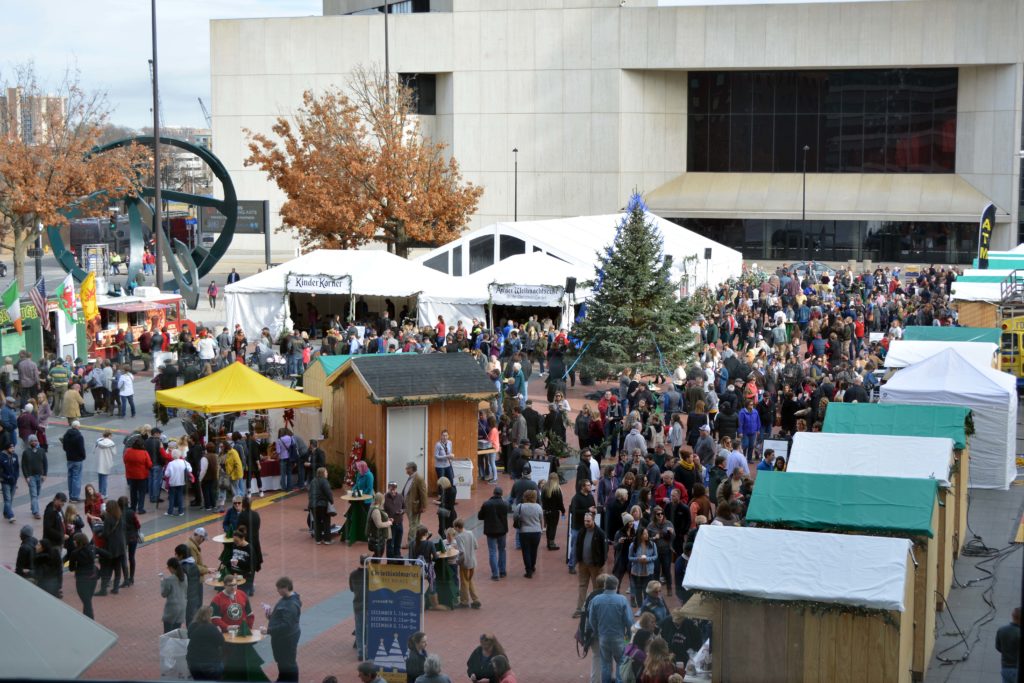 The quality of a traditional Christmas market depends on maintaining a high standard of the vendor products it offers. Christkindlmarket Des Moines is dedicated to immersing visitors in a world of folklore and craftsmanship as well as enticing them with traditional, seasonal culinary specialties to provide an experience filled with European elegance and charm. See Google Images of Christmas markets around the world.
Our vendor guide will give you an overview of the application process and requirements. As soon as you fill out the application, it will be reviewed internally. You will receive feedback by April 15, 2019 at the latest.
If you have applied in the past, but were not accepted, we encourage you to complete an application each year. The vendor committee takes several factors into consideration when choosing the slate of vendors each year. We will continue to add wooden vendor stalls and not all vendors that participated in the past are asked to return which results in openings.
Products typically found at Christkindlmarkets throughout the world, which include (but are not limited to): decorative fresh wreaths and centerpieces; one-of-a-kind handmade items that can be made and demonstrated on site; holiday ornaments of all colors, materials and sizes; nutcrackers; cuckoo clocks; beer steins; wooden toys; jewelry; wood carvings; European sweets and treats; sausages; sauerkraut; potato pancakes; waffles; crepes; stollen; gingerbread; roasted nuts; cakes and pastries; German smokers; candles; wooden nativity scenes; items made from hand-blown glass; clay and ceramic pottery items; tea light holders; Eastern Slavic handcrafted gifts, such as nesting dolls and papier-mâché lacquer boxes; lace; leather products; beer and wine glasses; wooden toys; handwoven garments and more.
View all Vendor Testimonials
Read the 2019 Vendor Guide (Required)
Apply to be a 2019 Vendor
City of Des Moines Outdoor Events Requirements (Food vendors please read)
Application Deadline: March 15, 2019