By
Suzanne Hull
Tell us about your business
Dakota Tinworks is a family-run business, specializing in handmade reproduction tinware items as well as original designs focusing on Christmas tree decorations, including a wide variety of tin ornaments and tree tinsel/icicles. All of our items are made personally by Karl Schmidt, the owner of Dakota Tinworks.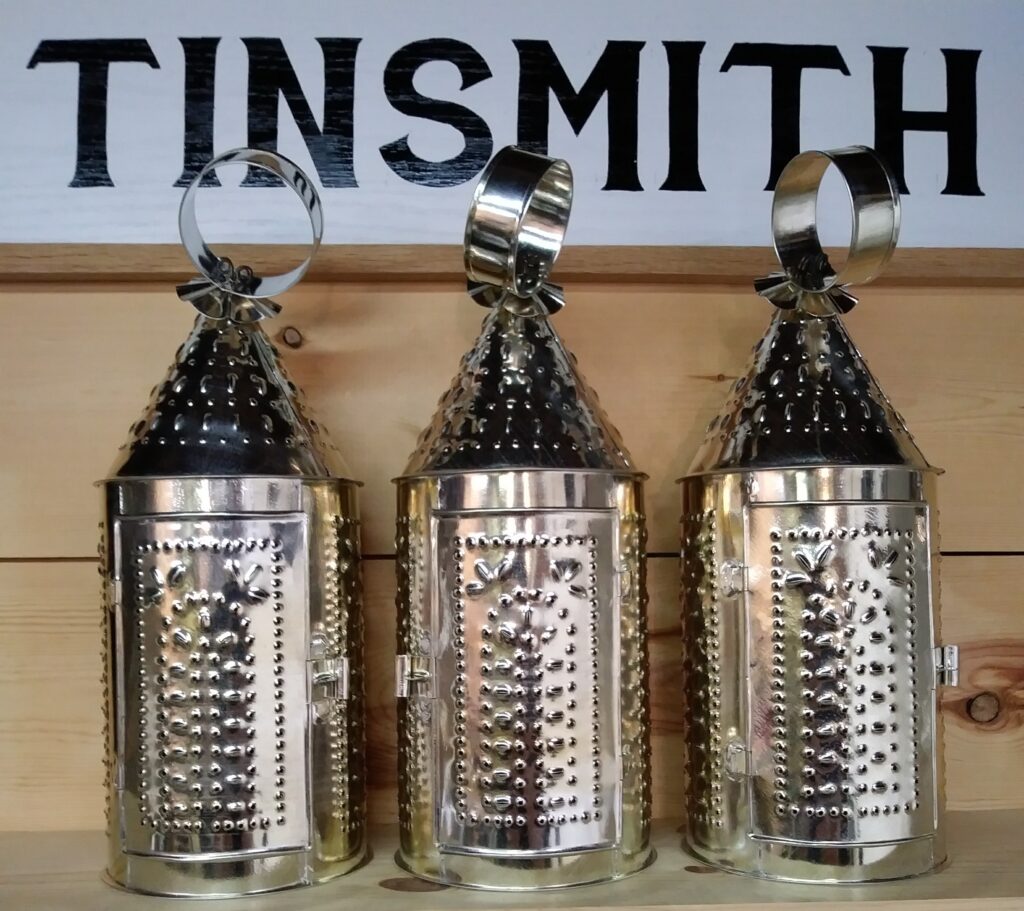 What inspired you to get involved as a vendor at CDM Curbside?
We've been vendors at Christkindlmarket Des Moines since 2017, the second year of the market. It's always been a fabulous experience for us. This year, with concerns over COVID-19, the market cannot take place as it normally would, but we are excited for the opportunity to participate in CDM Curbside.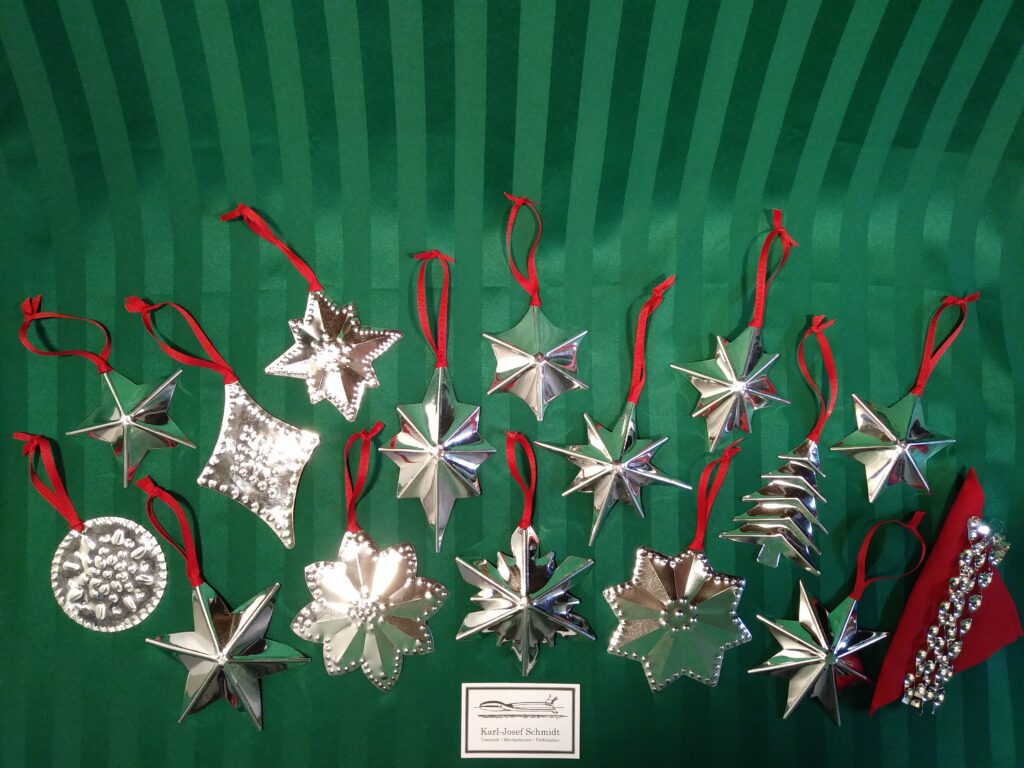 What products will you be selling at CDM Curbside and why did you choose them?
We'll be offering most of our tin products this year, including all of the ornaments and tinsel, cups, candle holders, pierced candle shades, biscuit and cookie cutters, and more.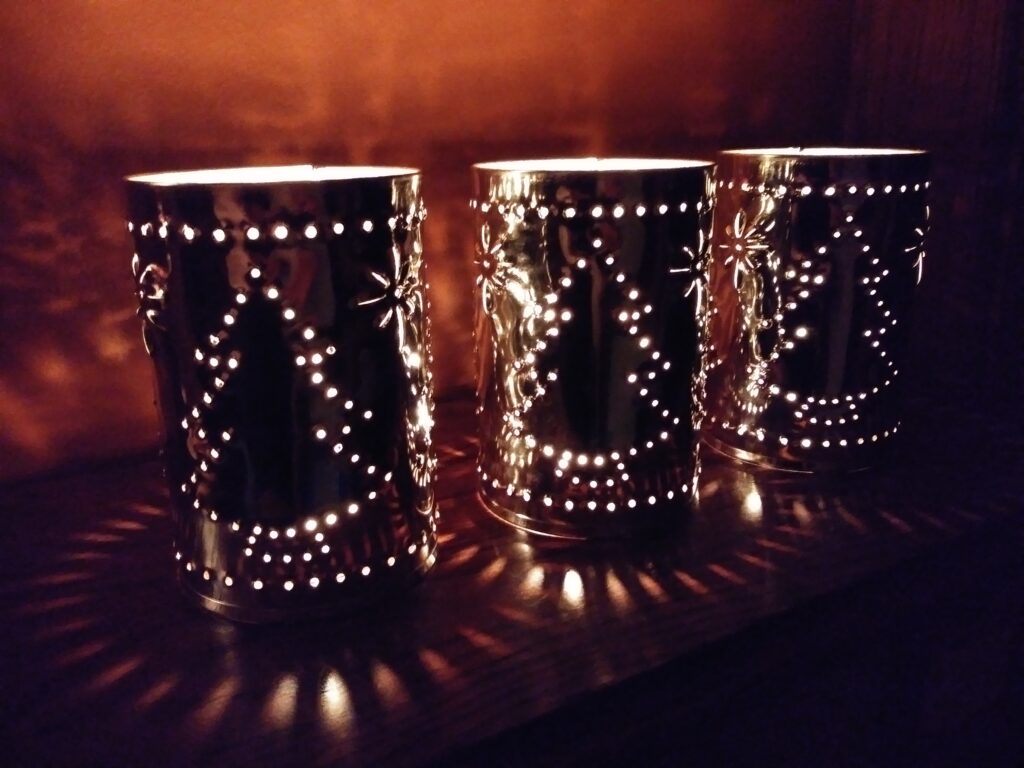 Anything else you'd like to share?
As with any new venture, CDM Curbside will be an experiment, but we are ready to provide the same great products our loyal customers have always expected from us!