By
Suzanne Hull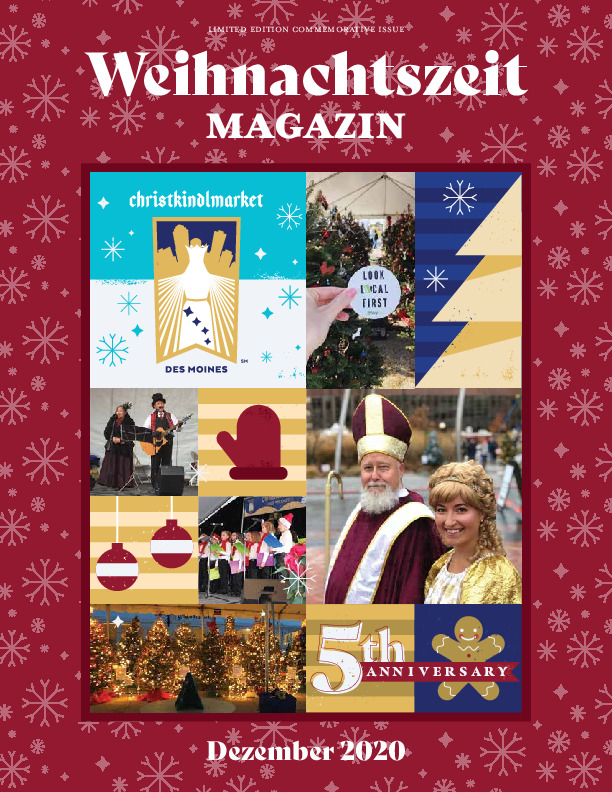 The idea of a keepsake holiday magazine from Christkindlmarket Des Moines (CDM) has been around for a couple of years.

To create a more complete holiday experience in 2020, we have created and published CDM's very first Weihnachtszeit Magazin (Christmastime magazine). This English-language magazine includes the history of European Christmas markets, Des Moines' fascination with CDM, recipes, first-hand stories of visits to European Christkindlmarkets along with market culture and etiquette.
---
Thanks to the generous support of Lithia VW of Des Moines, we are offering this print publication FREE to the first 2000 customers of the CDM Curbside online marketplace. Place an order with any of our vendors and you will receive this historic, keepsake issue.

Through this collaboration, Lithia VW of Des Moines continues its commitment to strengthen and grow Des Moines' cultural offerings and add to the quality of life that makes Iowa so special.