By
Suzanne Hull
Tell us about your business
Andy Klindt is an Iowa artisan specializing in chainsaw sculpture and metal design.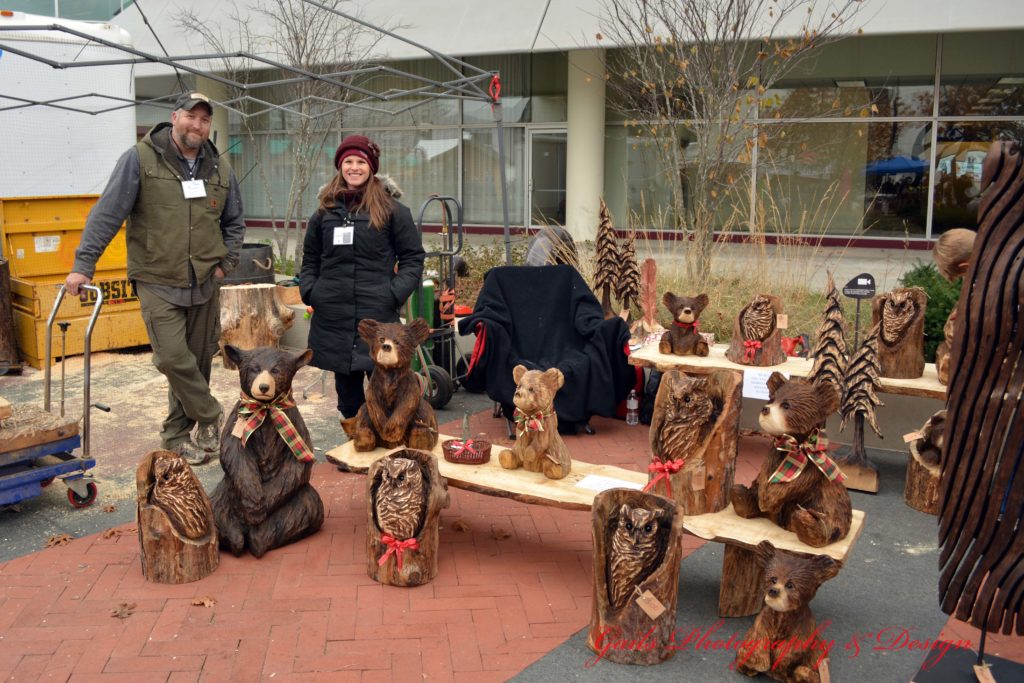 What inspired you to get involved as a vendor at Christkindlmarket Des Moines 2017?
Someone mentioned a European style Christmas Market was premiering downtown 2016. We love Christmas, we love winter, we love markets…it seemed like a wonderful opportunity to enjoy all these things we love wrapped up into one! Last year was so fantastic that we couldn't miss Christkindlmarket 2017!
What products will you be selling at Christkindlmarket Des Moines 2017 and why did you choose them?
We may have any combination of wood and metal, fanciful or functional! Each piece is hand crafted and one of a kind, all will make wonderful gifts…to anyone, including yourself!
Anything else you'd like to share?
Christkindlmarket 2016 was AMAZING! The people that organized the event as well as the many people that attended were wonderful! The food, the little huts, the gifts, the trees, the lights, the entertainment, the activities, THE GLÜHWEIN…It's a perfect holiday getaway…perfect for date night, perfect for a family outing, perfect for girl time, perfect for guy time…and Christkindlmarket 2017 promises to be even MORE wonderful! Hope to see you there!!
Des Moines European Heritage Association connects Iowans with European traditions, language education and cultural experiences; and it provides resources and tools to other cultural heritage organizations.