By
Suzanne Hull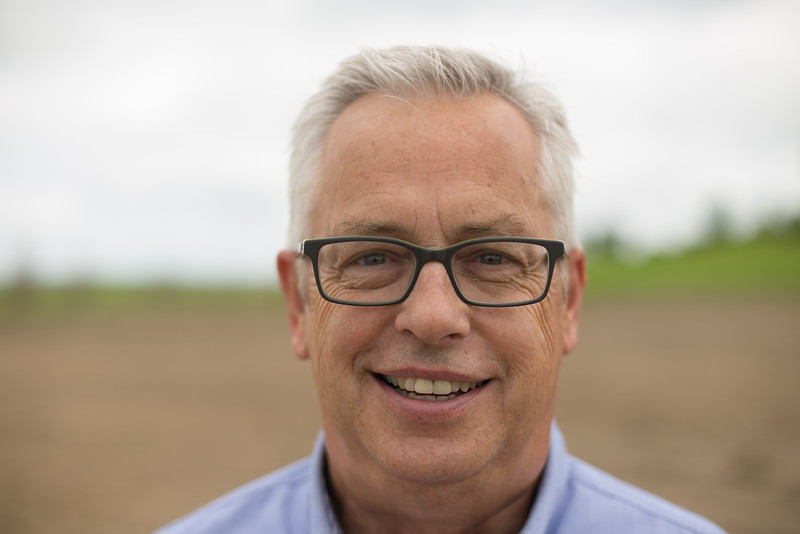 Doug Whittle is president and owner of his consulting and training company, Whittle Consulting Group LLC. He and his wife Dianne live in Urbandale and share a passion for the traditions of European Christmas celebrations. Their extensive European travels have included multiple Christmas seasons in Germany where they have attended hundreds of Christkindlmarkets in villages and cities throughout Germany. Doug brings his business expertise, his German heritage, and his love of all-things Christmas to his work as an active volunteer with the Des Moines European Heritage Association (DMEHA) in bringing the first-ever Christkindlmarket to Des Moines in 4-6, 2016.
Speak with anyone who has ever experienced a European Christmas celebration, and chances are you will notice their eyes light up, their energy level rise…and any attempts to switch them to another topic will become one of your greatest challenges. Regardless of the country where it's held or the name of the actual multi-day celebration, Christmas in Europe casts a seemingly magical spell over its participants through a multi-sensory experience that you will taste, smell, and feel in the weeks and months that follow the event.
The first thing you will notice about Christmas in Europe is that it's not limited to one single day on a calendar. Instead, villages, cities, and regions across Europe host outdoor celebrations that can range from a 3-day weekend to a full month, with many of them staying open through noon on Christmas Eve. The "markets" as they are commonly referenced, date all the way back to Middle Ages. They are open-air community events typically held in the town square of small villages and in multiple locations scattered throughout larger cities. In Berlin, for instance, there are as many as 70 outdoor markets taking place simultaneously. There are even markets set up outside the train stations and airports in Germany. Young and old alike gather in celebrations that reflect the unique heritage and customs of a particular country or region through food and drink, dances and processions, costumes, crafts, and ceremonies.
In every market, you will find yourself surround by the towering beauty of centuries-old buildings and cathedrals. The market area literally glows at night from flickering candles and torches and thousands of twinkling lights strung among evergreen-decorated wooden market stalls, yesterday's version of today's "pop-up" stores. The stalls are small huts made of wood that are typically arranged in rows. In some villages, these huts are the same ones that were used 100 or more years ago. The number of stalls varies by the size of the market. The Nurnberg market boasts over 200 stalls, including a special market area set aside just for children.
Walk through the rows of huts and be prepared for a multi-sensory experience for the eyes, ears, nose and taste buds! Music from choirs and small brass bands blends with the laughter and chatter of people gathered in jovial conversations. Regional foods are freshly prepared while you inhale the tantalizing aromas of cheese-covered noodles, savory meats roasted over open fires, cinnamon and sugar-coated nuts, picture-perfect desserts and candies dipped in kettles of dark, melted chocolate, freshly-baked pastries and breads, and hot, simmering alcohol-laced drinks, the most famous of which is the German mulled wine called Gluwhein.
Scattered among the food and beverage huts are vendors displaying and selling a vast array of items that can range from candles and soaps, to delicate lace and hand blown glass, to wood and metal objects of art. Most items are hand-crafted and reflect the unique heritage of that geographic region. It is not unusual to meet a vendor who represents several generations of a family-generated craft.
You will purchase beautiful hand-knit caps, mittens, scarves, and sweaters to keep you warm in the crisp December air as you walk through the rows of stalls. In one stall, you will see hundreds of delicate, glittering hand-blown glass ornaments for your tree. The next stall might be filled with intricate hand-carved wooden arches, pyramids, nutcrackers, smokers, angels, and stars. Another stall will be draped with lighted, multi-dimensional paper stars in intense colors and intricate designs meant for hanging in your entryway or windows. If you're looking for the children on your Christmas list, you will have a hard time choosing between the stuffed animals, hand-carved wooden puzzles, mechanical wind-up toys, beautiful dolls, delicate to-scale doll house furniture, and colorful illustrated books.
But just so you know, the key rule of shopping at these markets is this: If you like it, buy it! Because some of the markets are so large, you may have difficulty relocating the specific stall when you decide to go back to buy. And for certain, as you move from region to region, you will find entirely different crafts and foods.
In every market, you will find ample opportunities for live entertainment. It might be a local children's choir that performs on the central stage set up on the steps of a cathedral. It could be a 4-person brass band playing traditional Christmas music. Other towns may feature dancers in traditional costumes. Street entertainers can range from puppet shows to mimes to magic. Most towns have an opening ceremony that heralds the beginning of the market and some villages even have an opening parade that showcases the local customs, costumes, and heritage. By the way, when you start feeling the chill of the crisp December air as you partake in all of these outdoor activities, you can rest and warm up inside the beautiful churches and cathedrals while you listen to vocal and organ concerts.
In the weeks and months ahead, join me as I take you on a word-and-picture tour of just a few of the many German markets my family and I have experienced over the years, including Nurnberg, Regensburg, Seiffen, Dresden, and Leipzig.
Better yet—come join the team of volunteers who will be bringing the first-ever Christkindlmarket to Des Moines on December 2-4, 2016. Whether you have actually experienced a market yourself or if you're simply intrigued and want to make this a reality for Iowa, we need your talent, your energy, and your participation.
If you're interested in joining us, message the Christkindlmarket Des Moines Facebook Page or send Suzanne Hull an email (christkindlmarketdsm@gmail.com).
As a grassroots non-profit, Des Moines European Heritage Association serves as a platform to carry on European traditions, support language education and to create cultural awareness. We are a resource for Iowans, immigrants, travel enthusiasts and international business professionals to connect with European cultural heritage and for cultural organizations who want to engage with their members in a cohesive and centralized manner.