By
Anna Van Waardhuizen
Though Christkindlmarket Des Moines is a new event, our goal is to become a local tradition where families can come together to celebrate their history. That's why The Rasmussen Group is the perfect fit as a sponsor for our organization. A family tradition in its own right, the group is now run by the fourth generation of the Jensen family.
The Rasmussen Group manages twelve construction companies that cover a range of services from concrete and asphalt supply, hauling to bridge construction. In addition to their construction work, the company has been working in their community for over one hundred years. They donate money for scholarships, serve on community boards and volunteer. Their involvements include Anawim Housing, Habitat for Humanity, United Way of Central Iowa and Y Camp from the YMCA.
Christkindlmarket Des Moines is excited to welcome Rasmussen Group on as a vendor stall sponsor. We hope that our event will someday resemble their company—long-standing, steeped in tradition and multi-generational.
Thank you for your support!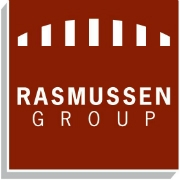 As a grassroots non-profit, Des Moines European Heritage Association serves as a platform to carry on European traditions, support language education and to create cultural awareness. We are a resource for Iowans, immigrants, travel enthusiasts and international business professionals to connect with European cultural heritage and for cultural organizations who want to engage with their members in a cohesive and centralized manner.