By
Melissa Mootz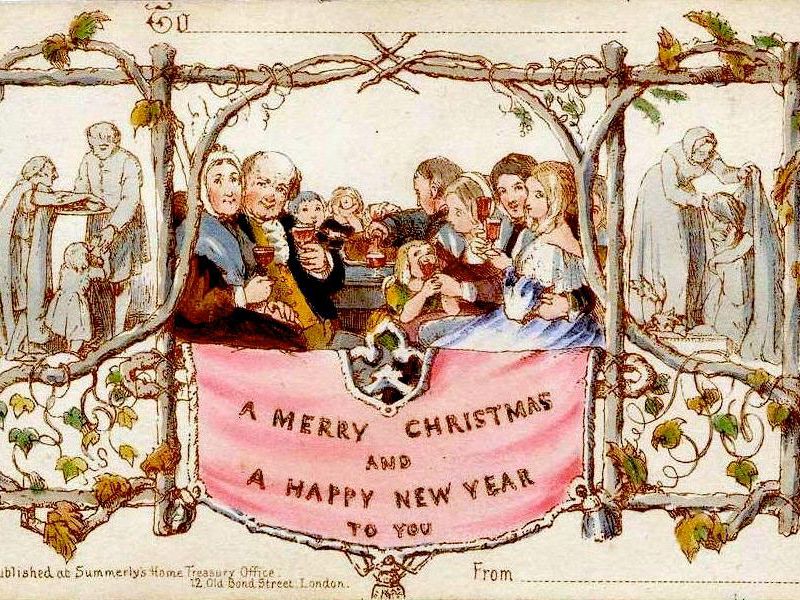 It has been a long tradition in many cultures to send a Christmas greeting. According to Smithsonian Magazine, during Victorian England, Sir Henry Cole became concerned he was being impolite for not returning Christmas greetings that were beginning to pile up. He asked an artist friend, J.C. Horsley, to sketch a family at a table celebrating the holiday surrounded by images of people helping the poor. Cole took the sketch to a printer and had a thousand copies made on stiff cardboard reading "A Merry Christmas and A Happy New Year to You." A Christmas Postcard was born!
---

If you want to get in on this long-standing tradition and many others, visit the CDM Curbside presented by Christkindlmarket Des Moines online marketplace now through Nov. 22nd to place your order and pick up your kits at Principal Park Dec. 3rd – 6th. Due to the generous support of MidAmerican Energy Company, the Kinderkorner will have a variety of FREE children's craft kits for ages 1 – 12 available to add on to your shopping cart while supplies last.
MidAmerican Energy Company not only provided the means, but they also supplied volunteers to assemble the kits. MidAmerican Energy Company hopes you enjoy the KinderKorner Craft Kits!
MidAmerican Energy Company is an energy company based in Des Moines, Iowa. Its service area includes almost two-thirds of Iowa, as well as portions of Illinois, South Dakota, and Nebraska. In addition to traditional power plants, MidAmerican Energy began investing in green energy generation in 2004.