By
Suzanne Hull
Tell us about your group
The band was founded by Thomas S. Coulson, a distinguished piper, who served during World War II, as a pipe major with the Essex Scottish 4th Brigade of Canada and as a piper in the Seaforth HIghlanders. He moved to Des Moines during the 1980s and founded the Mackenzie HIghlanders Pipes and Drums at that time. We are a paramilitary pipe and drum band and our uniforms are steeped in traditional attire worn both on Scottish and American soil. Our tartan is Ancient Mackenzie. We regularly perform at local events and parades in support of the military, active and reserve, law enforcement agencies and fire departments. Currently we have 9 members, with some members having performed with the group since it began to those only being with the group for the past year.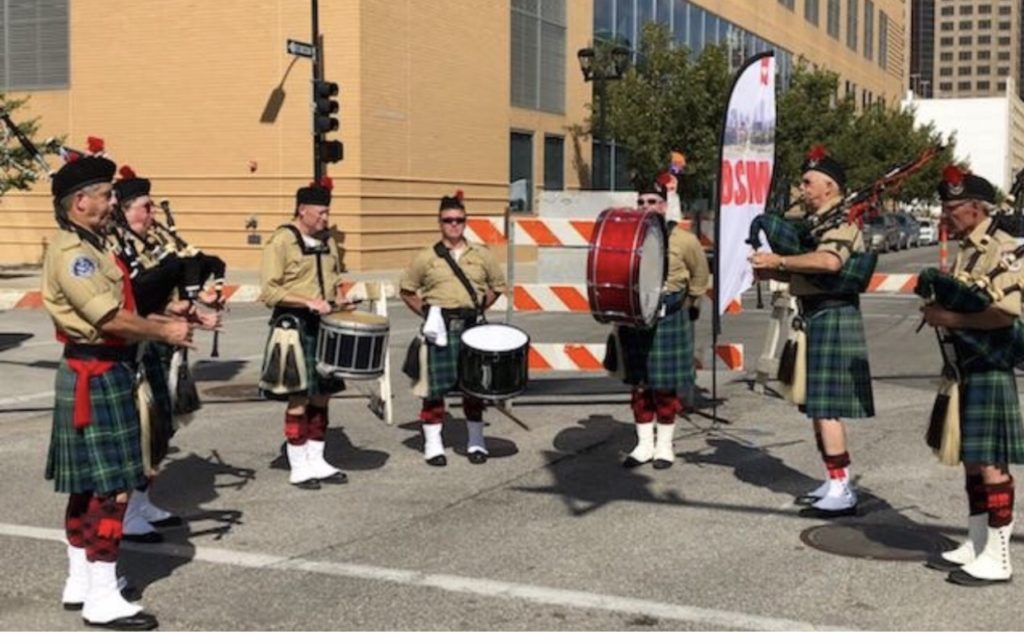 What are you most looking forward to at Christkindlmarket Des Moines?
Being able to perform for a new audience, both those familiar with bagpipe music and those who aren't
What's your favorite thing about performing at events like this?
Being able to introduce new people to the music of the Great Highland Bagpipes and being able to be involved with the community.