By
Suzanne Hull
Tell us about your group and what to expect from your performance
The Jim Kucera Band started in 1984.  Our first performance was at the Wilber Czech Festival that year.  This is our 35th year!! 

Our most unique performance:  We were asked by the University of Nebraska to play for a Husker Men's Basketball game in 1987. The Husker team was playing an exhibition against the team from what was Czechoslovakia at the time. They wanted polka music! We alternated our brand of exciting polka music with the Husker pep band. It was great! A pep band gig!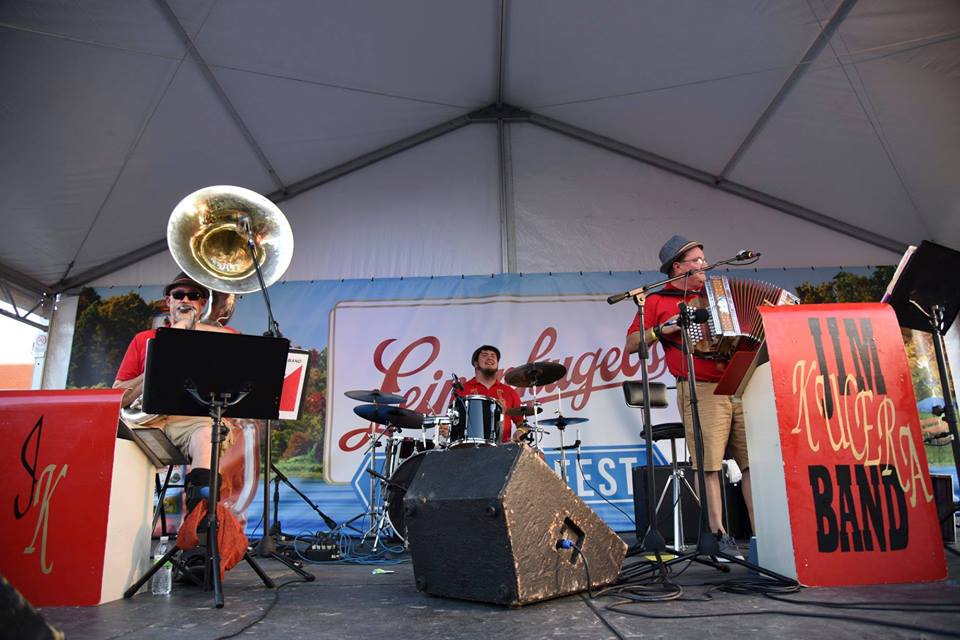 What are you most looking forward to at the 2019 Christkindlmarket Des Moines?
We have played at Des Moines a lot the past several years. We have always been treated great by the people of Des Moines! Performing at Christkindlmarket Des Moines not only gets us to Des Moines again, but to play something different! Playing new venues and events, that's always exciting as a performer!
What do you enjoy most about this type of venue or crowd? 
Playing events like this, we get to see old friends and have the opportunity to develop new friendships as well! We approach each gig with the mindset that it's not just about the music, but it's about family in the band, and it's about the people we perform for as well. It's about relationships with people. I guess that's the teacher in me speaking.