By
Anna Van Waardhuizen
If you're from Iowa, Kum & Go is probably a familiar name. The convenience chain, headquarter in West Des Moines, has been a part of Iowa communities for more than 55 years. Their commitment to Iowa makes them a perfect fit as a sponsor for the state's first ever Christmas market. We're excited to welcome them as a Silver Sponsor for Christkindlmarket Des Moines 2016!
Kum & Go has a commitment to giving back to the communities where they work. Each year, the company donates 10 percent of their profits to causes they care about. They give charitable gifts, sponsor nonprofit events and partner with nonprofits to create impactful campaigns. Recently, they began fundraising efforts for Habitat for Humanity in their stores.
In addition to their focus on charitable giving, Kum & Go has a focus on arts and culture. This commitment makes them a great connection for Christkindlmarket Des Moines as we work to expand cultural opportunities and education here in Iowa.
Thank you for your support, Kum & Go!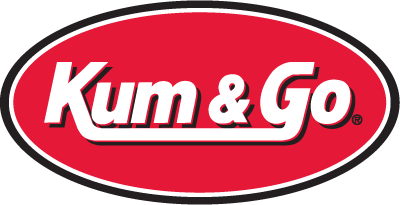 As a grassroots non-profit, Des Moines European Heritage Association serves as a platform to carry on European traditions, support language education and to create cultural awareness. We are a resource for Iowans, immigrants, travel enthusiasts and international business professionals to connect with European cultural heritage and for cultural organizations who want to engage with their members in a cohesive and centralized manner.