By
Suzanne Hull
Always be prepared…Let us help you plan your visit to Christkindlmarket Des Moines 2019.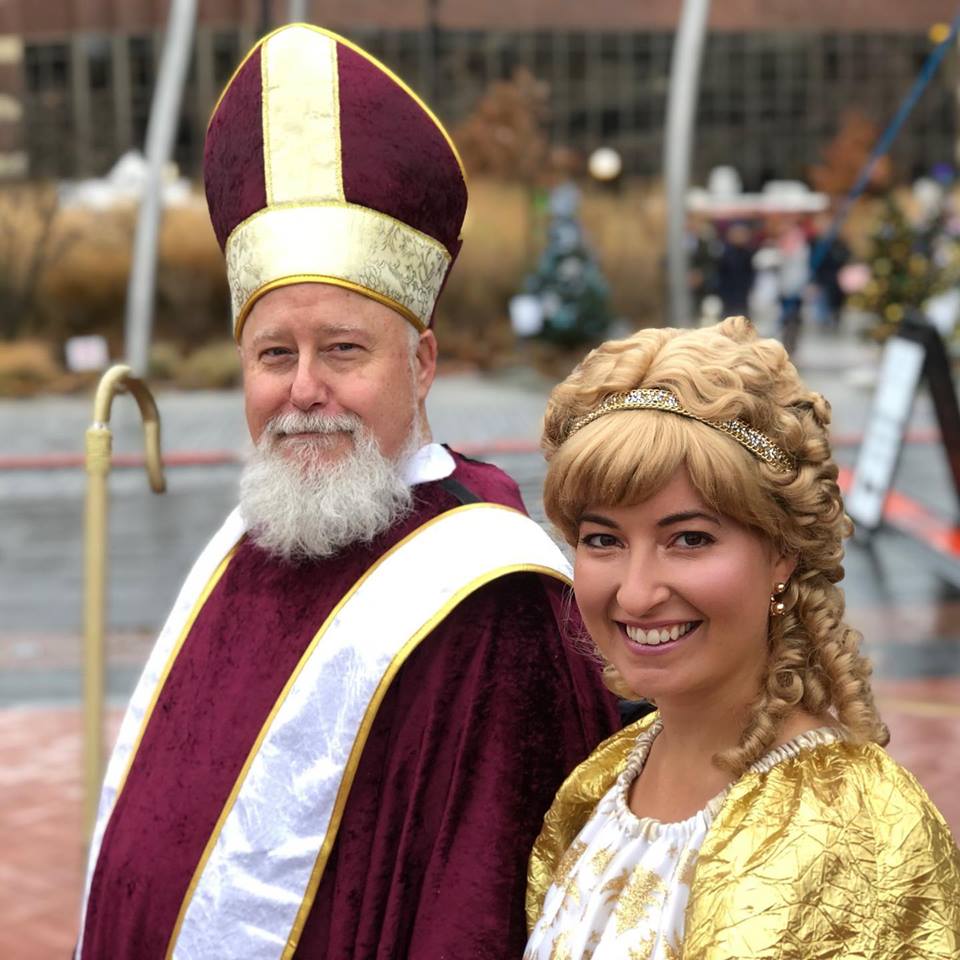 PARKING – Enjoy FREE surface lot parking in the two lots between SW 2nd and SW 3rd Streets – there are 373 spots.

Twas the Night Before #CDM2019 Preview Experience on Thursday, December 5, 5 – 9pm. Includes free parking, access to the venue and vendors before the festival opens to the public, a commemorative mug and food/drink tickets. GET TICKETS!

Enjoy a 1/4 lb, coarse-ground, German–style pork bratwurst grilled to perfection from our stand, Bratwurst Imbiss am Markt. Usinger's produces many kinds of sausages and meats, in many cases using traditional 19th-century recipes provided by its founder, Fred Usinger of Wehen, Germany. The family-owned company, now in it's fourth generation, continues to live its slogan of providing "America's Finest Sausage";
Visit our vendors in traditional wooden vendor stalls | Food & Beverage | Gift & Specialty Items;
Spend time at the KinderKorner sponsored by MidAmerican Energy Company learning about European cultures through crafts, stories and activities;
Support Iowa-based non-profits by visiting our Weihnachtswald (Christmas forest) and bid on themed trees they have decorated. The item number can be found near each tree. Can't make it to Christkindlmarket Des Moines? Bid online!;
Enjoy three serving areas for Glühwein & Kinderpunsch (and purchase your 2019 commemorative mug!);
And two serving areas for beer;
Enhance your Glühwein and Kinderpunsch experience with amaretto, apple liqueur, orange liqueur and Stonecastle Verak add-ins;
Learn how products are made by taking in our demonstrations;
Shop an der Weihnachtsecke (at the Christmas Corner) for 2019 commemorative mugs, beer steins and glassware, European confections, hand-painted, hand-blown glass ornaments from INGE ornaments, Steinbach nutcrackers and Christkindlmarket Des Moines merchandise;
Tap your toes in Yuletide Hall – our heated entertainment tent – as you take in folk dancers, choirs, instrumental performances and bands;
Sip O'Tannenbock, brewed especially for Christkindlmarket Des Moines by 515 Brewing Company.
Attend the Opening ceremony and tree lighting on Friday, December 6th at 6pm as the Christkind delivers her holiday season proclamation accompanied by St. Nicholas. Both will be strolling the market on Saturday and Sunday from 2pm – 4pm;
Learn about other European cultures during a European Cultural Heritage "Meet Up" on Saturday, December 7, 6 – 9pm in Yuletide Hall;
Follow us on Instagram @christmasdesmoines and Twitter @christmasdsm;
Grab a survey in Yuletide Hall. Return the completed survey to the attendant for a chance to win a $100 Visa Gift Card;
Bring cash! Many vendors will be taking payment via credit and debit cards and we'll have an ATM on site.
Location
Christkindlmarket Des Moines will be held at Principal Park's Main Lot in downtown Des Moines (1 Line Drive, Des Moines, IA 50309).
Dates and Times
Friday, December 6, 2018: 11am – 9pm
Saturday, December 7, 2018: 11am – 9pm
Sunday, December 8, 2018: 11am – 5pm
Christkindlmarket Des Moines is presented by the Des Moines European Heritage Association. Our mission is to connect Iowans with European experiences, language education and cultural experiences.